In desktop, mobile, connected or offline environments, Neptune® DXP – SAP Edition significantly accelerates the production of SAP Fiori® applications from months to weeks.
Accelerate the creation of your mobile and SAP Fiori applications
Why Neptune DxP SAP EDITION?
Neptune® DXP – SAP Edition is the only SAP-certified development platform that generates SAP Fiori® UX applications directly from the ABAP® code, maximizing existing SAP while minimizing the need for integration: Existing ABAP® skills are fully exploited, system configuration and existing SAP permissions are reused. The pre-available and assemblable application blocks in Drag&Drop accelerate development and guarantee easy maintenance.
For more information, download the NEPTUNE SAP EDITION brochure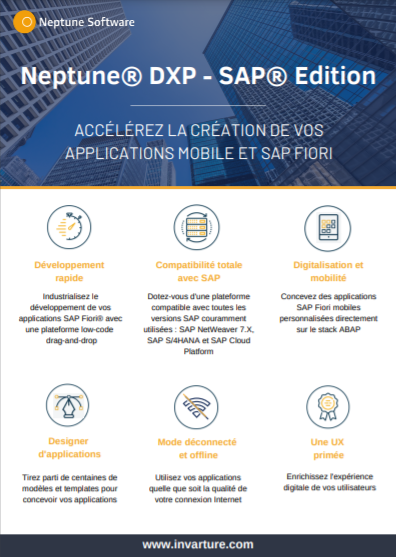 French Ministry of Justice
Discover how the French Ministry of Justice digitized its HR portal with Neptune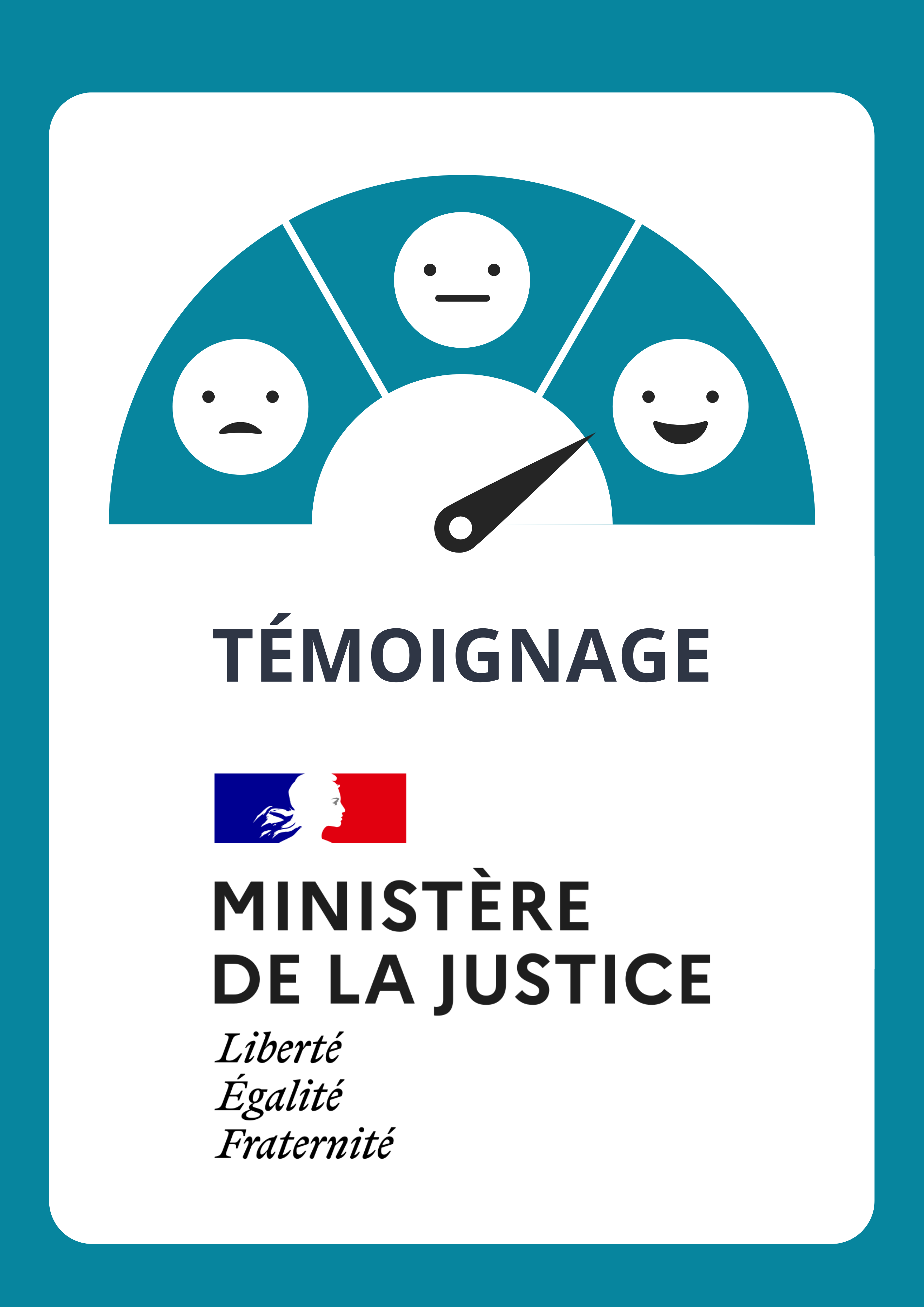 Develop and design low-code applications with Neptune DXP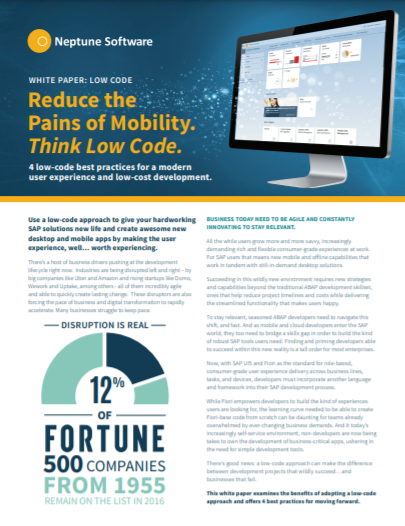 Would you like to participate in our training Neptune, Fiori SAP development?
Find all the information (training, objectives, prerequisites, registration) on the following page:
"We chose Neptune software for several reasons. The ability to use the existing SAP infrastructure and ABAP capabilities were important as  the easy integration with the ABAP backend"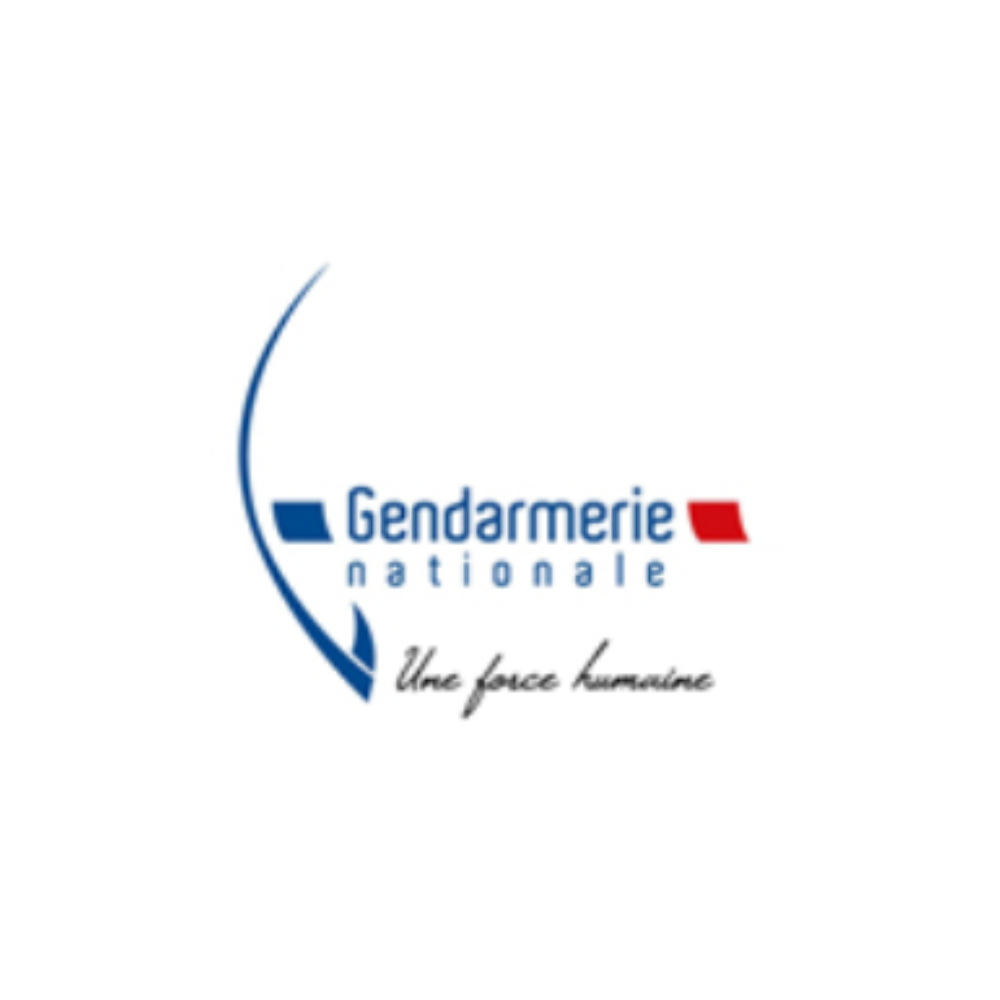 Jérémy Lauraire
Designer Officer at the French National Gendarmerie
Discover with Neptune DXP – Open Edition, a universal way to develop and manage enterprise applications regardless of the architecture used in the back-end.
Do you have any questions?
Contact us or register directly for a demonstration