Effective SAP functional test automation
In the age of Agile teams and DevOps integration, Agilitest allows testers – whether technical or functional – to easily create, maintain and execute automated functional tests.
The solution integrates with CI/CD tools, supports regular sprints and allows deployments without manual non-regression tests. It introduces a common language for working on bugs and issues highlighted by test campaigns, enabling much better collaboration between testers and developers.
The strengths of the solution
Permanent application validation.

Fast defects discovery and resolution.

Improved collaboration between teams.

Testers refocused on validation.

Enriched consideration of user needs.

Reduced support requests.
Break down the barriers to Continuous Delivery
with Agilitest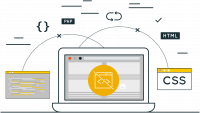 No-Code
Any user can create and maintain an automated test
thanks to the no-code interface offered by Agilitest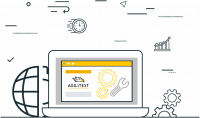 Low maintenance
The system provided by Agilitest ensures that the tests
are not impacted by software
software code changes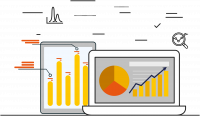 On demand test reports
The solution provides test reports
in XML, PDF or video format
easily customizable
More information on SAP functional tests with Agilitest
"Software testing for SAP has become a priority, especially because it is an essential part of DevOps and Agility, which allow organizations to adapt their information systems more quickly and with fewer errors.
Agilitest is an innovative solution that combines performance, robustness and interoperability. Its ability to integrate with the main DevOps tools on the market today, and to rely on a free open source execution engine, makes it a real novelty in the SAP ecosystem. Invarture brings its expertise in SAP environments and its knowledge of this market."