System Builder : build new non-production SAP systems without any transactional data, but keep your repository.

Client Sync : reduced client copy. Select only the slice of data you really want while keeping its consistency. Refresh faster without impacting production!

Object Sync : copy specific objects or testing scenarios for business users. Replicate in mass for faster testing!

Data Secure : protect your sensitive data in non-production systems by masking it in a variety of ways, in accordance with the rules you pre-defined.
Precise and consistent testing data, on demand.

Quick and easy copy or creation of SAP clients, with automated post-refresh tasks (BDLS)

No more production downtime for days on end.

Up to 80% disk space reduction in copied client, and the cost reduction that comes with it.

Protect your sensitive data and ensure compliance with GDPR

SAP certified solution with quick and easy install: one transport per system, no extra hardware.

Familiar and easy-to-use GUI within SAP.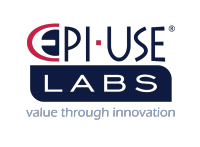 Need more info on Data Sync Manager?